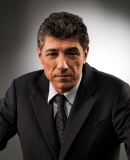 Formerly an engineer in the industry, André Marchand entered the Intellectual Property field in 1990 as a member of the Legal department of his company. During several years, he managed the Intellectual Property of the parent company as well as several subsidiary companies in many different technical fields: military and space aeronautics, instrumentation, sensors, automation components, components for household appliances, electric motors, etc.
In 1995, he left industry and became the director of a regional agency for a Paris Intellectual Property firm. In 1998, he founded Omnipat.
Omnipat has developed rapidly and has specialized, with success, in the procurement of patents and the management of litigation in the fields of electronics, microelectronics, software, and telecommunications, all while offering services in more conventional fields such as mechanical and paramedical.
Degrees / Qualifications
Professional Representative before the European Patent Office (European Patent Attorney)
Intellectual Property Counsel (France), specialty patents
Intellectual Property Counsel (France), specialty trademarks and industrial designs
Professional Representative before the European Union Intellectual Property Office (EUIPO)
Diploma "Patent Litigation in Europe", 2019, Centre for International Intellectual Property Studies (CEIPI)
Graduate of the Centre for International Intellectual Property Studies (CEIPI), specialty patents, trademarks and industrial designs
Graduate of the Institute of Engineering Sciences of Montpellier (ISIM), option Microelectronics and Computer Aided Design
Master of Science and Technology (MST), options Microelectronics and Computer Aided Design